Williams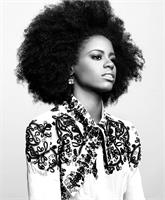 Williams instructs the following:
This class is for absolute beginners through intermediate students who need to learn & work on basic skills and build a foundation for strength and flexibility. You will be introduced to Aerial Tissu, Lyra (aerial hoop), and the Hammock. Students will learn the basics. Students will learn basic techniques like how to: climb, wrap footlocks, get into hip keys, straddle up and basic choreography, in a safe and controlled manner. Wear tights or leggings to this class.




This static pole class is suitable for all levels. You will learn tricks, spins, and climbs appropriate for your skill level. All levels welcome!




Trick based pole class for intermediate/ advanced.




Kick up your cardio with this intense, fun and sexy workout in heels as we focus on walking and turning combos on and off the pole. Moving up and down the pole from the floor to the walls and creating fluid and sexy combos to use in the bedroom at home, or in a delicious combination with your pole moves! Develop your skills with hip movement, leg teases, body rolls, shoulder rolls, slides, sweeps, booty poppin', pole work, footwork and more! This class is designed for all skill levels. No pole dance required.
What to Wear: Students are required to have knee pads, leg warmers and stilettos for this class and encouraged to dress in something fun and flirty.